Encuentro Europeo de
Escuelas de Circo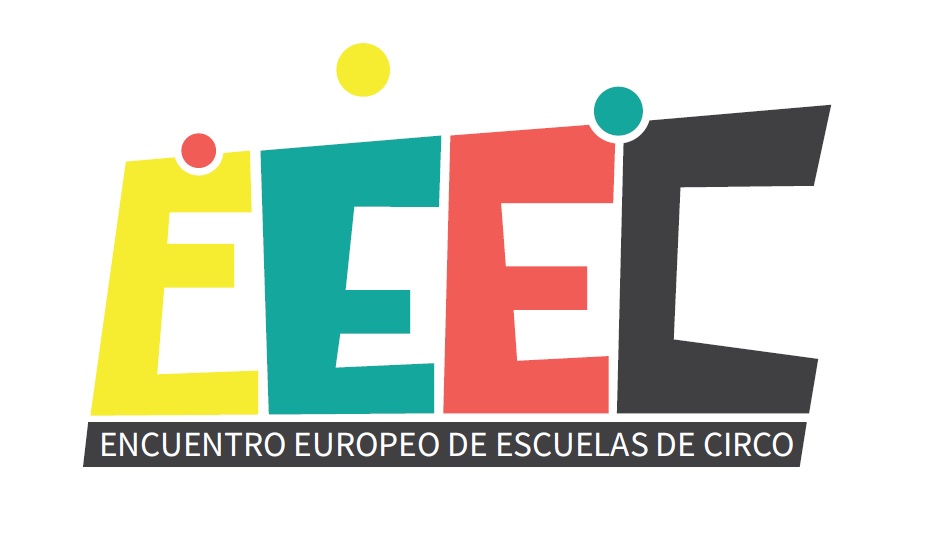 EEEC es una red de trabajo de escuelas de circo europeas. Coordinada por la productora española The Freak Cabaret Circus, que a su vez dirige la Escuela de circo de Valladolid y que tiene una amplia trayectoria en festivales y producción de eventos y espectáculos de circo.
EEEC es miembro socio de FEDEC la Federación Europea de Escuelas de Circo.
EEEC es un lugar de intercambio y aprendizaje para los estudiantes de las diferentes escuelas europeas, un lugar para descubrir las diferentes realidades las escuelas de circo y las diferentes formas de creación. Un marco profesional donde mostrar los diferentes trabajos de creación y disfrutar de espectáculos de gran calidad.
EEEC is a network of European circus schools. Coordinated by the Spanish production company The Freak Cabaret Circus, which in turn directs the Valladolid Circus School and has extensive experience in festivals and production of circus events and shows.
EEEC is a partner member of FEDEC, the European Federation of  Professional Circus Schools.
EEEC is a place of exchange and learning for students of different European schools, a place to discover the different realities of circus schools and different forms of creation. A professional framework to show the differents created works and to enjoy high quality shows.
EL PROYECTO
La red creada con las escuelas pretende perdurar a lo largo de las ediciones. Esto fomenta una red de trabajo en el pequeño núcleo que conforman las escuelas participantes.
Cada escuela selecciona según el criterio y el programa pedagógico que sigan a los estudiantes. Debido a las diferencias entre las escuelas, tanto a nivel pedagógico como de recursos, este punto ha de ser flexible. Las escuelas son libres también de elegir a alumnos dependiendo el curso. Esto es clave e enriquecedor para el encuentro, ya que no es lo mismo lo que aporta a los alumnos de primer curso y los riesgos que se toman al elegirles que los de segundo o tercero. Sea como sea la elección de la escuela que puede variar dependiendo de la edición, siempre es una experiencia enriquecedora y funciona igualmente.
EEEC es un ente vivo, orgánico, que se va conformando en cada edición dependiendo de las necesidades que se desprenden del funcionamiento del encuentro.
En estos momentos desarrollamos dos líneas de Erasmus + una de movilidad para jóvenes trabajadores para el encuentro en España y otra de movilidad juvenil para el encuentro de Portugal.
PROJECT
The network created with the schools intends to last through the editions. This fosters a network of work in the small nucleus that make up the participating schools.
Each school selects according to the criteria and the pedagogical program that follow the students. Due to the differences pedagogically and resources between schools, this point must be flexible. Schools are also free to choose students depending on the course. This is key and enriching for the meeting, since it is not the same that brings the first year students and the risks that are taken when choosing them at the second or third year. Whatever the choice of the school, that may vary depending on the edition, it is always an enriching experience and works equally.
EEEC is a living, organic entity, which is shaped in each edition depending on the needs that emerge from the operation of the meeting.
We are currently developing two Erasmus + lines, one for mobility for young workers for the meeting in Spain and the other for youth mobility for the meeting in Portugal.
OBJETIVOS
Intercambio cultural entre diferentes países europeos.
Intercambio de los procesos de creación.Intercambio de las técnicas circenses mediante la convivencia.
Análisis entre las diferentes realidades de las escuelas de circo europeas.
Dotar a los alumnos de herramientas para sus procesos de creación y de formación.
Dar a los alumnos la posibilidad de trabajar y mostrar sus trabajos en un ambiente semi profesional. Una experiencia completa de creación, desarrollo y exhibición cercana a su futuro profesional.
Lugar de intercambio para los creadores / formadores.
Consolidar una red de trabajo entre las escuelas de circo.
GOALS
Cultural exchange between different European countries.
Exchange of creation processes.
Exchange of circus techniques through coexistence.
Analysis between the different European circus schools.realities
Provide students with tools for their creation and training processes.
Give students the possibility to work and show their work in a semi-professional environment. A complete experience of creation, development and exhibition close to their professional future.
Exchange place for creators / trainers.
Consolidate a network of work between circus schools.