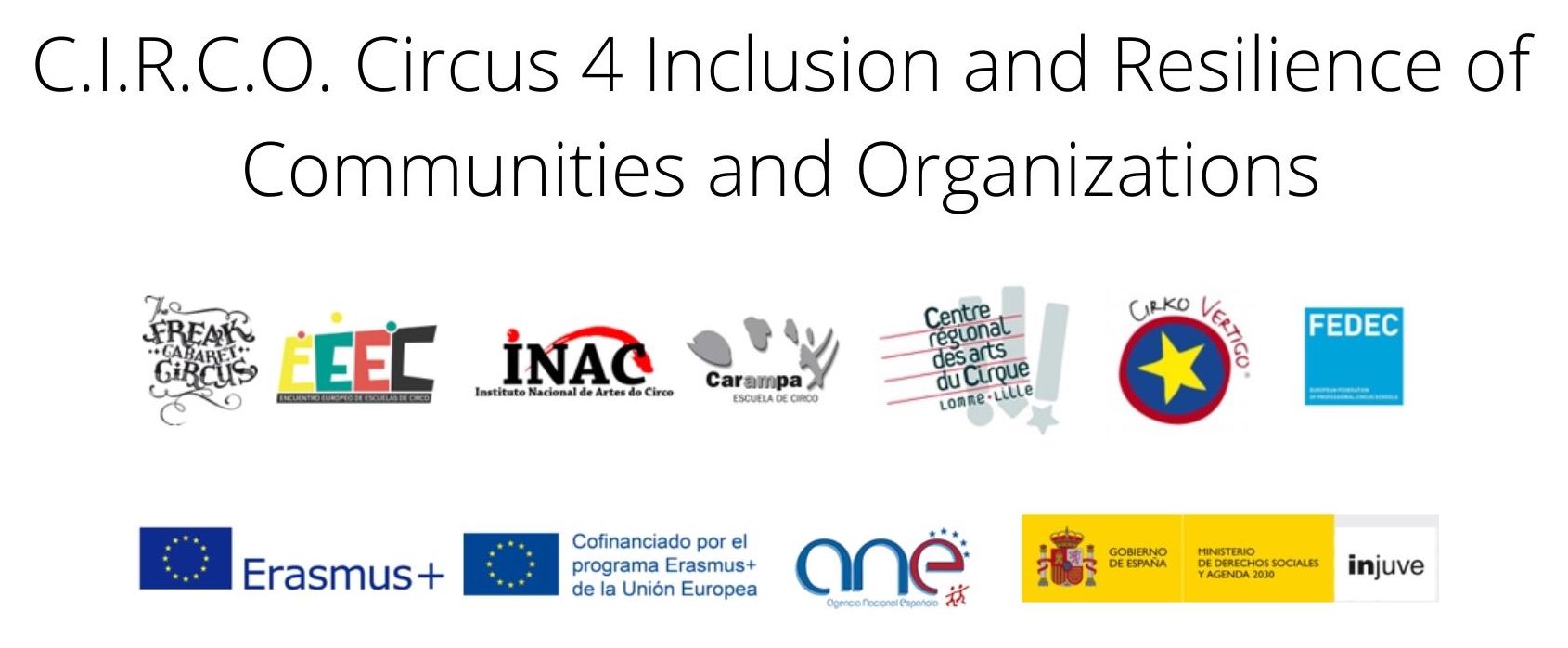 C.I.R.C.O.
Circus 4 Inclusion and Resilience of Communities and Organizations
Start: 18-05-2022 – End: 21-05-2022
Project Reference: 2020-1-ES02-KA105-014797
Programme: Erasmus+
Youth workers mobility
18 March 2022 to 21 May 2022.
Partners:
The Freak Cabaret Circus from Valladolid, Spain as main applicant.
INAC, from Portugal ;
CARAMPA, from Madrid, Spain;
CRAC Lomme from Lille, France.
CIRKO VERTIGO from Italy
FEDEC from Belgium
MAIN AIM 
To reflect on how to support inclusion of young people with fewer opportunities through circus techniques, while sharing good practices and tools from experienced organisations active in the field 
OBJECTIVES 
 to support youth workers, providing interesting new tools for social inclusion, particularly focusing on circus techniques, in order to apply their skills in supporting self and social development, particularly dealing with young people with fewer opportunities
 to raise awareness on the issues that young people with fewer opportunities are facing every day in different countries and how circus can empower youth, through the actions of expert leaders in each involved community
To highlight the importance of youth work as enrichment in the education of young people, particularly the disadvantaged ones, which enforce actual and future social cohesion at local and European level and to reflect on the role of the other stakeholders involved in this processes
 To set a space for cooperation and developing, meant to explore effective strategies and policies for social inclusion, thanks to the networking with stakeholders at local level, for a holistic application of circus, both performative and educational.
to promote Erasmus+ and European Solidarity Corps in the circus field, building new partnerships and working on future projects, in order to contribute to create a more equal and inclusive society, as well as reaching communities and target group which are still not participating in those EU opportunities (as well as the upcoming ones).